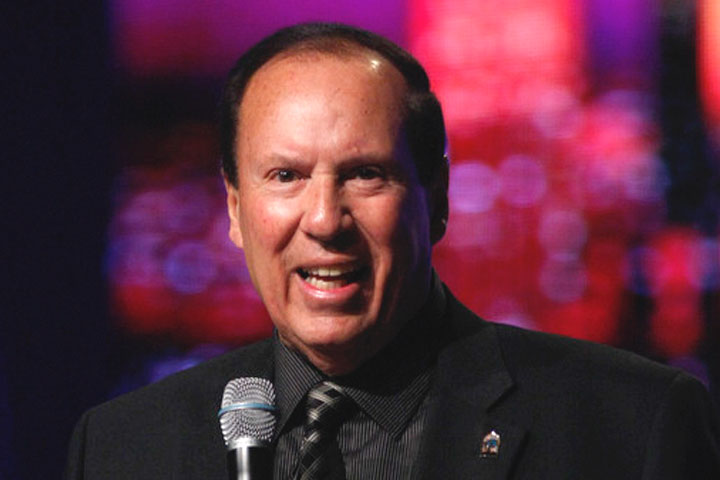 Sonny Arguinzoni Sr.
Sonny Arguinzoni Sr.
Victory Outreach Ministry was birthed in the heart of God. Sonny and Julie began the ministry in 1967, in East Los Angeles. Today, the ministry spans across the globe, in over 30 countries. They have founded a movement of over 500 churches and ministries worldwide.
Who is Sonny Arguinzoni?
Sonny was born in Brooklyn, New York. He was raised in a Christian home.
He began using heroin at the age of 15, and was hooked for 6 years.
In 1962, Sonny was reached by David Wilkerson and Nikky Cruz during the early days of Teen Challenge.
Sonny was the first drug addict saved through Teen Challenge, and was miraculously healed from his addiction to heroin.
Called of God to the ministry, he enrolled in L.A.B.I. Bible College in Southern California.
In Bible College he met and married Julie, his companion in inner-city ministry for over 50 years.
Sonny and Julie have 5 children who work alongside them in the ministry of Victory Outreach.
Sonny Arguinzoni Sr. is the author of four books:

Sonny, the account of his life story
Treasures Out of Darkness, expounds on the birthing of Victory Outreach International
Internalizing the Vision
Vision for the Outcast
Pastor Sonny Arguinzoni has received numerous awards from noted national and government agencies including recognition from Presidents Ronald Reagan, Bill Clinton, George Bush, Barak Obama, and members of the United States Congress and Senate. He has also been honored by local and national law enforcement agencies. He has received honorary doctorate degrees from the Assemblies of God Latin American Theological Seminary and Four Square International Facultad de Teologia.
If you would like to know more about Victory Outreach International or acquire books and sermons by Sonny Arguinzoni, visit our website at http://visionintlstore.com.